Two sniper teams of the Special Forces of the United States (USASOC) took home the top trophies of the 10th annual international sniper tournament held by the Special Forces of the United States on the basis of the Center for Special Operations. J. Kennedy. The third place was taken by the USMC Scout Sniper team of snipers.
This year, 21 teams from NATO countries came to the tournament to compete in shooting, movement and interconnection in a series of intense exercises that were designed to mimic hostilities and demanded maximum stress and skills from the participants.
As they say, it is better to see once.
The visiting teams represented the following US units:
USASOC
1st, 3rd, 7th, 10th, 19th, and 20th Special Forces Group (Airborne)
2nd Marine Raider Battalion, U.S. Marine corps
Marine Corps Special Operations Forces Advanced Sniper Course
Marine Corps Scout Sniper
Naval special warfare
Unites States Coast Guard
Divisions from Europe:
1st Premier Regiment de Parachutistes d'Infanterie de Marine, France
Kommando Spezialkräfte, Germany
Army Ranger Wing, Ireland
9th Paratroopers Assault Regiment, Italy
International Special Training Center
The competitions opened with night firing from rifles, carbines and pistols using any night-vision devices and helping to see in the dark. See the video above from 1:55.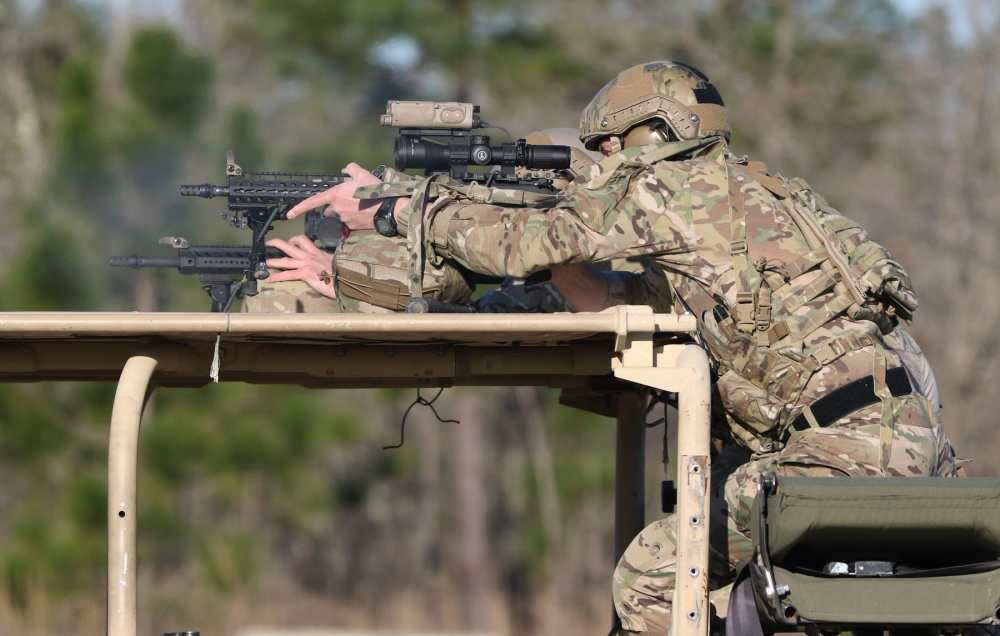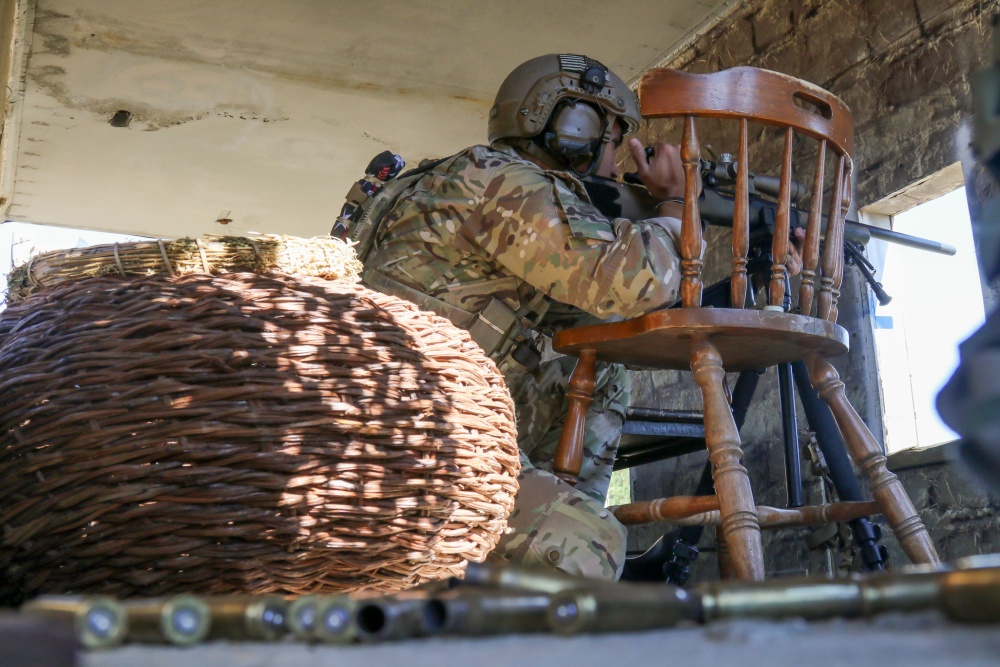 More photos here:
- 2019 United States Army Special Operations Command International Sniper Competition [Part 1]
- 2019 United States Army Special Operations Command International Sniper Competition [Part 2]
- 2019 United States Army Special Operations Command International Sniper Competition [Part 3]